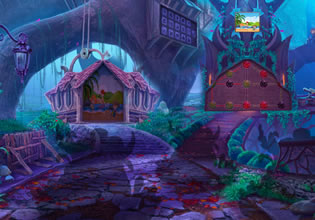 Soldier Cat Escape
Soldiers in the village here are getting smaller and smaller in numbers, that's because they are being called by the king back to the kingdom to join the war efforts. This is not good, for Martyn sees it soon their village will be vulnerable to attack even from just a handful of enemies, that's why Martyn helps by taking good care of what remains of their soldiers for they are their final defense. That day, one of them got into a little trouble and he needs help!
It's a good thing Martyn was actually looking for one of their soldiers who was a cat so he can give him something, this one is one of the mightiest of their warriors but right-now though, he is trapped there in one of the houses in the place! Martyn have no idea what happened to him, but he needs to help for this soldier needs it. Escape players, would you like to help Martyn as well so he can get one of their important soldiers out from being trapped?
Soldier Cat Escape is a brand new point-and-click rescue escape game from Games 4 King.
Other games by -
Walkthrough video for Soldier Cat Escape