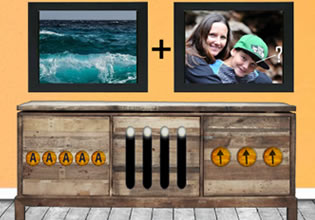 Snowman Escape (8b Games)
Ryan went to his friend's house that day for it was boring and he has nothing to do. Maybe his friend can provide something, and as he arrived at his house, there was indeed something to do there.
Ryan's friend was scrambling around his home and it seems that he is trying to find something. So he asked what was he on about? That's when Ryan knew he was trying to get something out of a room there and he is trying to find the key that can open it for it's locked. Escape players, Ryan is about to find-out what is trapped in that room, want to see what it is and if you can ever help in getting it out?
Snowman Escape is a brand new point-and-click indoor escape game released by 8b Games.
Other games by -
Walkthrough video for Snowman Escape (8b Games)