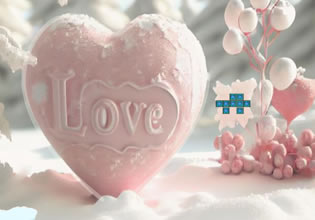 Snow Valentine Escape
It's Valentine's day and Jena as well as her friends decided to spend it in the snowy mountains, they haven't done something like this before and they expected this to be a lot of fun. As they venture along the path, there were heart decorations everywhere and that's even so when the area here is a forest. Guess the people here really loves decorating. Everything was well though until, something happened and now it is giving the friends some trouble!
Jena and her companions are now lost in the place! They cannot be lost now especially in this place, for it's cold and they know they can't stay out for very long. Jena needs to think here and quickly so that their adventure here won't become a misadventure. Escape players, you will now be playing as Jena on this and it's up to you to solve this problem. Will you be able to get out of the area and into familiar grounds?
Snow Valentine Escape is the newest point-and-click snowy wilderness escape game created by Big Escape Games.
Other games by -
Walkthrough video for Snow Valentine Escape