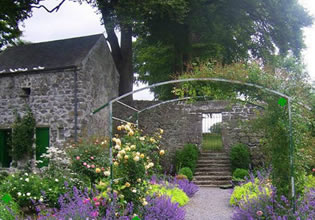 Sneaky Search Clovers
You can't remember when this happened, but you somehow still can't believe it. Sneaky is an animal adventurer. You met him on one of your adventures in the forest. He's one tough animal but he somehow manages to get inside your heart. It's not that you're his slave. But both of you are into adventures. Sometimes, you invite him to be with you. Other times, he asks you to be with him. So just like today, he invites you to be with him somewhere to find clovers. This is his kind of adventures. Just going out some place to look for things. And you gladly accompany him. It's hard for people to understand that he won't do anything to them. Likewise, it's hard to always stand guard when he's out. Some people are eyeing him to be their pet. And you can't let that happen.
Since you're in a place with lots of plants, letting Sneaky roam around's a breeze. He can just sneak among the plants and enjoy his adventures without being bothered. His goal for today is to look for clovers. But this place is wide and he'll need help to find all the clovers he needs. Play Sneaky Search Clovers outdoor escape game by Melting-Mindz.