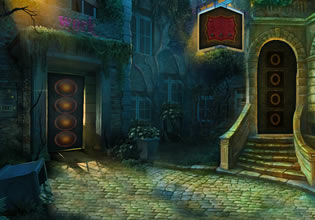 Smile Chick Escape
The smile chick as it is called in the village is a very peculiar animal, for it is a giant chick that is still in its shell but actually it is not a newly hatched one, it is just a chick that stayed a chick for years. It wasn't even normal size too, it is monstrous like the size of a cow! But this animal or whatever creature this is, is not harmful though, it is actually pretty gentle and cute. That's why the people there loves it.
That day however, this chick needs help and as the only person who found it, you will have to help it escape players. This is definitely the result of it being too hyperactive, it got itself trapped in this house and now it couldn't get itself out. Escape players, because you are one of those people who likes this chick, you are going to assist it. Will you be able to get it out from where it is safely then?
Smile Chick Escape is another new point-and-click animal rescue escape game made by Games 4 King.
Other games by -
Walkthrough video for Smile Chick Escape