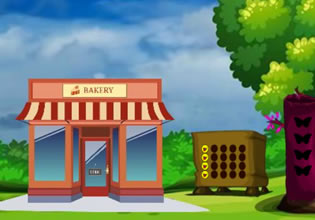 Small Business Saturday
Ella is going shopping this Saturday for this is the only time she'll be free, so to begin her all-day task she needs to purchase a basket first so that she'll have everything easy as she goes especially on the carrying of things.
Escape players, Ella is going to need some help here now for she had gone from shop to shop already but strangely though she could not find even one and the shops here always have baskets available. The other people might have the same idea as hers, and so the supply of baskets here have gone to zero. Still, Ella must find one for she haven't really lost any hope, so will you help her?
Small Business Saturday is a brand new point-and-click item retrieval game released by Games 2 Live.
Other games by -
Walkthrough video for Small Business Saturday