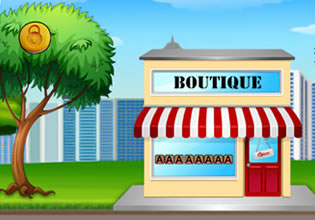 Small Business Saturday Escape 2
It's Saturday and most shops in the town are closed, but Luke just hopes he is fortunate enough to find an open shop there for he really needs to acquire a cake now. Well just as he expected, most shops are indeed closed, but Luke will continue to search though for he has a strong feeling that one of the shops' doors there is open for business.
Escape players, would you like to help Luke here find what he is looking for in the town? Venture around for it then and don't stop until you find an open pastry shop.
Small Business Saturday Escape 2 is a new point-and-click outdoors item retrieval escape game developed by 8B Games and Games 2 Mad. This game is a part of the first one as the start of the series.
Other games by -
Walkthrough video for Small Business Saturday Escape 2