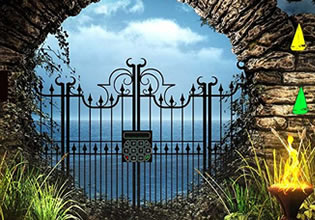 Skull Island Escape (365 Escape)
Dante really crossed the sea just to return to skull island despite of their pirate captain having told them not to go to the place due to its mystical and dangerous properties. They will go together once they are all prepared, but Dante was greedy though and wanted the spoils first before his mates, now he is going to get what's coming to him.
Dante is now scrambling in the place trying to get himself out! He got nothing but trouble there and maybe that's a good thing, for his problems there are only going to get worst if he managed to take some of the treasure, that's why he still has a chance to escape with his life there. Escape players, hopefully Dante have learned a very valuable lesson, but will you help him out of the island so he can fully internalize his mistake?
Skull Island Escape is a brand new point-and-click remote wilderness escape game from 365 Escape.
Other games by -
Walkthrough video for Skull Island Escape (365 Escape)