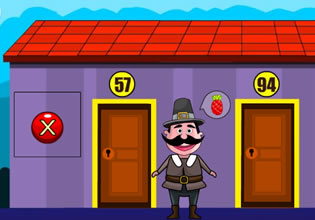 Skull Gate Escape 1
This area here which is being enclosed by a gate is kind of weird, for a lot of things are kind of stopping people from going further in there and Charles who comes in the place almost regularly is thinking that there might be some treasure being hidden here and that's why this place feels like it is being defensive or something. As Charles kept going in the place, guess that defensive thing chose him to have a hard-time for the day.
Charles got trapped in the place for the skull gate which is the only exit and entrance of the area is now locked! That is not good, for the gate can only be opened by skulls which is somewhere in the land here, that's why it is not being closed really. Escape players, Charles needs assistance with this now for this is a problem. Will you be able to help him find these skull keys then so he can get out of there?
Skull Gate Escape 1 is a brand new point-and-click area escape game from 8B Games and Games 2 Mad.
Other games by -
Walkthrough video for Skull Gate Escape 1