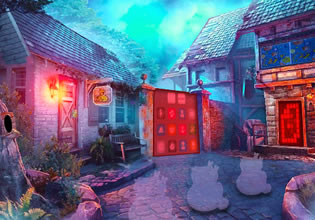 Singing Cacao Beans Escape
A miracle have just sprouted from the village here, it is in the form of an exotic fruit and people were in awe with it. This fruit was a cacao and it can sing! People think it was astounding and kind of funny to others for it was ridiculous. But not everyone loved it though, for some sees it as a little monstrosity and that's why that day, they dealt with it.
As a person who liked the cacao, Rodney comes to it everyday, but he did not find it where it's suppose to be and he really tried to look for it for he has a bad feeling about this. Escape players, Rodney might be right here and he could be pushing himself to do a rescue for it. Okay then, come and help Rodney here find that singing cacao for he doesn't know where to start his search. Be ready as well for the potential rescue and you must help Rodney with it.
Singing Cacao Beans Escape is the newest point-and-click rescue escape game created by Games 4 King.
Other games by -
Walkthrough video for Singing Cacao Beans Escape