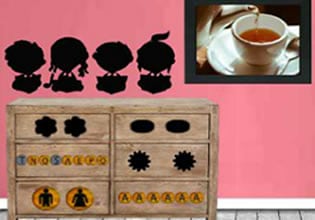 Singer Liam Escape
Benjamin could not believe it, for his friend whom he never thought was close with a famous person gets a visit from one for he is actually friends with him! That friend of his was the singer Liam and right-now he is at Benjamin's friend's house! It's a good thing his friend let him know, for Benjamin really idolizes Liam, so he went there while he has a chance and he hopes he'll probably get to know Liam up close. And so Benjamin arrives at his friend's house and was welcomed, he was excited for he will be meeting this guy without competition like a meet and greet in a public place filled with people. But there was a problem there though and his friend was trying to solve that!
Benjamin wasn't able to meet Liam when he arrived, well at least not yet for right-now he is trapped inside a room there and his friend was trying to get him out! Benjamin can hear Liam from the other side of the door now, of course he is going to help here for somebody needs it. Escape players, Benjamin here is both excited and concerned, that might affect his skills and logic here so escape players, see if you can cover for that and help here to make this rescue for the celebrity even more successful?
Singer Liam Escape is another new point and click indoor rescue escape game made by 8b Games.
Other games by -
Walkthrough video for Singer Liam Escape