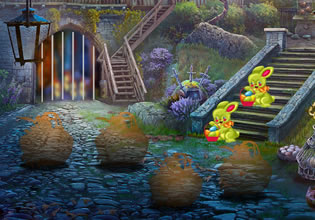 Sharp Monster Escape
The sharp monster is a creature of the village here, even though it looks like a small red devil and is sometimes funny as well as weird, it is a protector of the place and it must be regarded. That day however for the hundredth time, it needs help once again for some mundane problem happened to him.
The sharp monster is definitely good in protecting the place here, but it is kind of blunt in terms of the everyday stuff of humans there, and that day his problem was he got trapped in this cell-block even though he was told more than once not to toil with it for he could get trapped in there, and then he did. Escape players, you are the first villager to find the sharp monster here, that's good and now will you be able to get him out?
Sharp Monster Escape is the newest point-and-click rescue escape game from Games 4 King.
Other games by -
Walkthrough video for Sharp Monster Escape