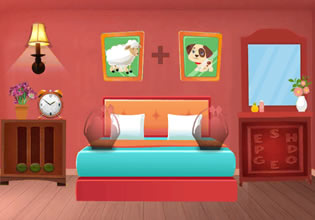 Serenity Dog Escape
Kim's joyful dog here is very peaceful most of the time, it is not super hyperactive but when it comes to playtime and food, it just bursts with energy then. But that day though Kim didn't hear anything from her dog which made her concerned. She tried to find her little guy then, and that's when she found him trapped in a room there!
Kim was a little shocked to have found her pet where it is, for not only her dog wasn't too curious of anything, she knows her place was pet friendly. Something might have gone wrong, and now she needs to free her pup there. Escape players, Kim is going to try and find the key to this room where her dog is now trapped. Would you like to help her so that the little thing can be freed?
Serenity Dog Escape is a brand new point-and-click indoor pet rescue escape game released by Games 4 King.
Other games by -
Walkthrough video for Serenity Dog Escape