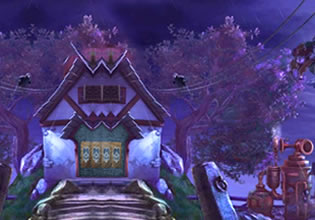 Sentry Frog Escape
The sentry frog is kind of like the shadow warrior of this town, he roams the place especially at night and thwarts evil whomever it is and whatever it is. He helps the people there and in return, they respect the sentry frog as it does its job. That day though, it seems that he needs help and it's not just a simple assistance, for it is quite serious.
Lucky for the frog, the kid Martin who was mischievous was out and about that evening, for when he roamed around there he found the frog trapped in some sort of cell! Martin was shocked that instant when he saw the frog, but because he was spontaneous and smart, he immediately understood what was going on and tried to help. But escape players, Martin is going to need a little help here too for he can't free the frog on his own, want to help him then so that the sentry frog can return to its normal routine? Find the key to this cell then where the frog is in.
Sentry Frog Escape is a brand new point and click rescue escape game released by Games 4 King.
Other games by -
Walkthrough video for Sentry Frog Escape