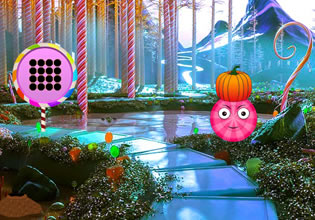 Seizing The Queen 05
The skull king and Dustin were able to fulfill the previous task and was able to retrieve the queen, now we will be going to the candy area where the candy queen is. That sounds pretty neat and sweet, but who knows what challenges are there which will try to stop them though.
Escape players, Dustin is now ready to face the challenges and assist the king to get to the candy queen. Want to help on this once more so that they can move to the next part of this task?
Seizing The Queen 05 is the newest point-and-click retrieval escape game from WoW Escape. This game is a continuation of the previous one as its sequel, and is a part of the first game as the start of the series.
Other games by -
Walkthrough video for Seizing The Queen 05