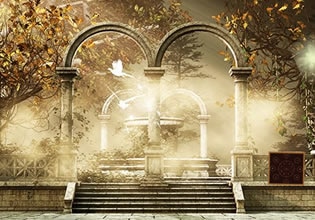 Secret Fairyland
The fairyland only exists in dreams and stories, but right-now in the most unbelievable circumstances, Harry is in the place! He had only been dreaming about this place when he was a kid and so do his friends, but now he is really here and he cannot believe it. Harry found this place when he pushed further into the nearby forest and he never really thought he'd ever find something, but there he was now seeing the weird lights and the fairies too. But as he is there though he really cannot let go of the fact that he might get lost in there, he might as well try to get back while he still can and maybe return sometime with company.
Escape players, Harry is going to try and escape from this place here even though it is really calling him to stay. That's the main thing that's weird too for he shouldn't be feeling this way, but he is. Will you be able to guide Harry out of there safely and calmly? Try not to make haste out of this now or you might alert something there.
Secret Fairyland is the newest point and click strange wilderness escape game created by Hidden 247.
Other games by -
Walkthrough video for Secret Fairyland