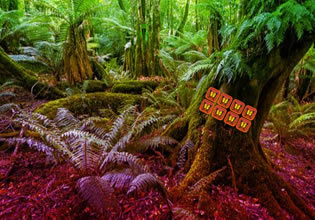 Searching My Brother
People are welcome to travel in this land which was all forested. It is safe there actually but still the place is a forest and dangers are still there. As a ranger, that's what Rowan is in concern, for at the moment he is trying to find a boy there and it has come to a point that a few people are already searching for him!
Rowan was approached by the brother of this missing boy earlier, he first came to his parents and then to him. Okay, now he has the attention of the ranger, rest assured that the kid will be found safe soon and Rowan is now at it. Escape players, the sun is starting to set and that's not good, for a kid is still somewhere here in this place. Would you like to help then so that this boy can be found much quicker?
Searching My Brother is a brand new point-and-click wilderness rescue escape game from WoW Escape.
Other games by -
Walkthrough video for Searching My Brother