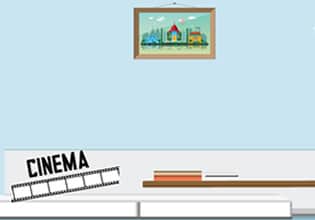 School Boy Escape (Games 2 Escape)
It's time for school now and soon this kid here is going to be late. As Anya's son she knows that for she had been in-charge of everything for that boy, only that proved to be a mistake, for the kid now relies everything to her and is lacking responsibility. Well, guess she'll reap what she had sown, but she refuses to give-up on him though and it's time for a little reform and a little abrasiveness.
Anya went to her son's room to give him an extra push for soon he will be late if he doesn't come down now, but it seems that his door was locked though and from then when she tried it, she immediately heard her son call for help from behind! It was a bit calm though but still concerning, for the kid could not get himself out of his room and he doesn't even know what's going-on. Anya now must definitely get involved here, but she is not a handyman so what is she going to do here now? Escape players, Anya is going to need help here just to get her trapped son out, will you help her if you have an idea on how to solve something like this?
School Boy Escape is the newest point and click indoor rescue escape game from Games 2 Escape.