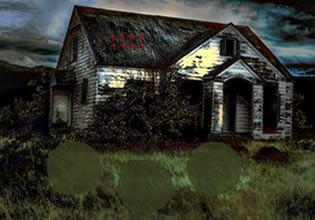 Scary Village Street Escape
This village here is pretty scary, well it is really for not only the houses there are ruined, the entire area here is abandoned and is slowly being taken by nature. But at least its streets are still okay to pass through, so that evening, Tony is in the place for he is on adventure mode. Well he should have picked a different place to venture into, for this village is not anymore friendly to visitors and first-off, he will realize that when he gets lost in the place!
Tony is now wandering aimlessly there, as he goes he is seeing more dilapidated houses there and it only adds more to the creepy vibes there. Escape players, Tony doesn't know how long he'll be able to focus there, want to help him then so he can quickly get out of the place?
Scary Village Street Escape is the newest point-and-click spooky area escape game from Big Escape Games.
Other games by -
Walkthrough video for Scary Village Street Escape