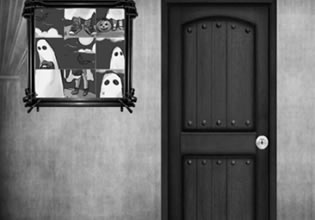 Scary Halloween Escape
Harry checked the horror house in the neighborhood for Halloween had just commenced, he thought it would be easy for him to pass through the place, but it wasn't so much as he had expected though, for now he is having a hard-time escaping there for not only the challenges are hard, but also the things in the rooms there are spooky and he is losing focus!
Escape players, Harry might need a little assistance here for he is definitely not getting anywhere there. Will your skills be able to get him through and even ignore the spookiness of the place?
Scary Halloween Escape is the newest point-and-click eerie indoor escape game created by Amgel Escape.
Other games by -
Walkthrough video for Scary Halloween Escape