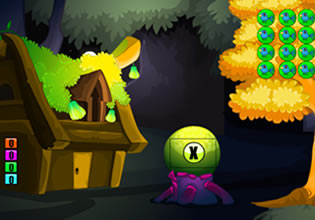 Scary Forest Escape 3
It is now dark and Adam is really thinking about just going in circles where he was. The place is now very much scarier and he is just having a hard time getting himself composed in his situation. Adam is also losing hope but he cannot just do nothing there and wait for his fate, he needs to grab it if he wants to survive and escape the place.
Escape players, Adam might have put it in his mind to never go in this forest again but he must try to get out from it first. Will you be able to help him even more there so he can finally escape this forest which was very much confusing?
Scary Forest Escape 3 is a brand new point-and-click wilderness escape game from 8B Games and Games 2 Mad. This game is a continuation of the previous one as its sequel, and is a part of the first game as the start of the series.
Other games by -
Walkthrough video for Scary Forest Escape 3