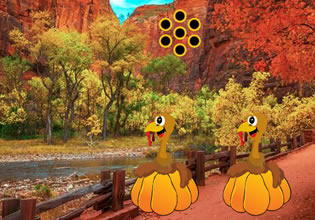 Save The Pumpkin Girl
The pumpkin girl is currently in trouble at the forest in autumn, she seems to be trapped in something magical and as the person who frequents the place, Stewart knows that. In fact, this pumpkin girl is not even human, even though it looks like so and wearing a huge pumpkin. He never saw this pumpkin girl in trouble actually, that's why he is going to help her here for she needs it.
Escape players, you will now be playing as Stewart, will you be able to free the pumpkin girl and quickly so she too can do whatever tasks she does when thanksgiving comes?
Save The Pumpkin Girl is a new point-and-click outdoors rescue escape game developed by Games 2 Rule. 
Other games by -
Walkthrough video for Save The Pumpkin Girl