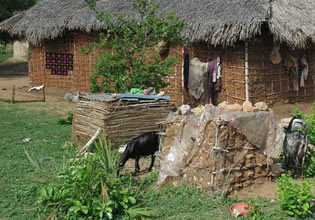 Save The Goat Family
Madison and a few of her colleagues will be conducting various research here in this old village for the purpose of making their lives better. Not that it isn't, it's just life for them got a little hard there and they need help. The team checked the houses there one by one and they are getting good data as they go. But Madison found this creature in a pit and as she saw it, it clearly needs help.
In that pit there was this goat and it was trying its best to get out of there! Madison cannot find any reason why this goat doesn't need saving, so she will and it's going to be quick. Escape players, want to help Madison here so that this rescue can indeed be quick?
Save The Goat Family is a new point-and-click outdoors animal rescue escape game developed by WoW Escape.
Other games by -
Walkthrough video for Save The Goat Family