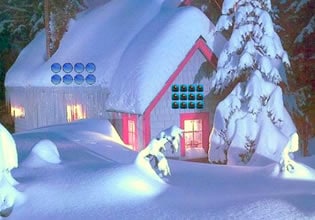 Santa Secret Gift Escape (Big Escape Games)
Christmas is kicking-off now and the entire north pole is getting ready for the gift delivering across the world. But there was a problem though, for Santa Claus was missing! Upon finding-out, the elves really scrambled in finding him. Where could he be? The sleigh was still there so he hasn't left the place yet. He is somewhere and the elves fear this might the work of Santa's opposition, they might have become mad.
Well it could not be or the elves refuse to believe that, for those opposition are quite powerful and it's more than they can handle. Either way they must find Santa or else Christmas will be ruined here for the children of the world. Escape players, you are one of Santa's elves and you have just been diverted from toy making, to Santa searching for they need all the help they can get there. Escape players, be ready on the search here now, for some of the elves will be tasked out into the cold wilderness and that includes you! Get this done quickly then for if there is no Santa then there will be no gift-giving on this celebration as well.
Santa Secret Gift Escape is another new point and click snowy wilderness rescue escape game made by Big Escape Games.
Other games by -
Walkthrough video for Santa Secret Gift Escape (Big Escape Games)