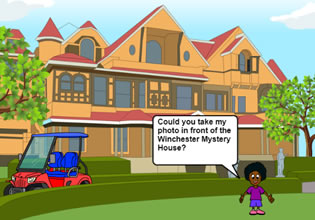 San Jose 2023
Ken woke-up and found himself in the city! Was he still dreaming? Or he finally went crazy? He was just sleeping in his farm and now he is here in San Jose? He knows he is now pretty far from home and he was quite confused how he went from point A to point B just by sleeping. Something fishy is going-on here, and Ken is eager to find-out. But first he needs a ride home though and maybe the folks here might be so kind to give him a lift.
Escape players, Ken needs help here now so he can get home, want to help him find a ride then for at the moment he is really confused and alone there?
San Jose 2023 is the newest point-and-click area escape game from Selfdefiant.
Other games by -
Walkthrough video for San Jose 2023