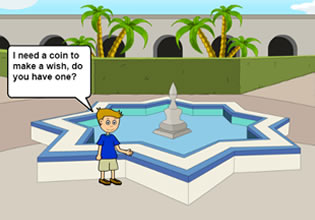 San Diego 2023
Hector enjoyed San Diego as he and his friends visited it, but their vacation has ended though and they need to travel back on their van. But that van is not going anywhere at the moment, for it had trouble with one of its tires and it needs to be changed. Okay, it doesn't seem to be serious, but it actually is for the tire was so busted that they need to acquire a new one!
They are definitely not going anywhere if this vehicle is busted, they can't just abandon it too. So they need all the help that they can get, and for Hector he is going to try and find a tire and he hopes there is a mechanic shop nearby. Escape players, Hector needs help here in finding a tire for their vehicle so they can all finally leave. Will you be able to assist with this problem of theirs?
San Diego 2023 is a brand new point-and-click item retrieval area escape game from Selfdefiant.
Other games by -
Walkthrough video for San Diego 2023