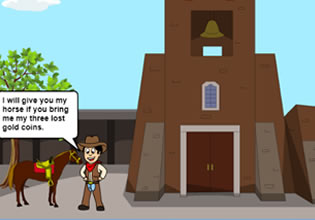 San Antonio 2023
Charlie woke-up and found himself in the next town over! What in the world happened? He told himself. He seriously never remembered traveling all the way where he is now and most certainly he couldn't even remember getting out from his home. It's like he snapped-out of something and just like magic, he was there.
It's a good thing though he is not too far from home, but he does need a ride still for walking would surely take some time. Escape players, would you like to help Charlie there get a ride in the town in any way possible?
San Antonio 2023 is a brand new point-and-click area escape game from Selfdefiant.
Other games by -
Walkthrough video for San Antonio 2023