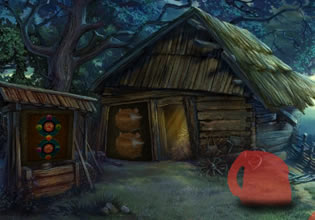 Saber Toothed Tiger Escape
Some very serious scientists have managed to resurrect the very famous cat of history which is the saber-toothed tiger after years of trying and research! The cub in their care seems to be stable, they expect it to grow into the monster cat which walked the earth thousands of years ago, that's why they are taming it so it'll get used to humans. But that day trouble came though, for the cat seems to be in its curious stage now and thanks to that, it managed to escape the facility!
This is not good, not only because this animal is not really native to this land or this timeline for that matter, it should not fall into other people's hands or that might risk this breakthrough and humanity is not ready for this for now. Escape players, as a staff there you must help in solving this problem now, get that tiger back and just hope it hadn't gone far yet.
Saber Toothed Tiger Escape is the newest point-and-click prehistoric animal rescue game from Games 4 King.
Other games by -
Walkthrough video for Saber Toothed Tiger Escape