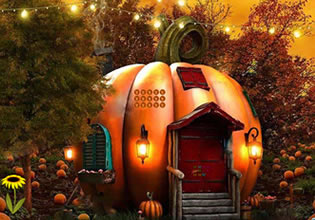 Rural Thanksgiving Autumn Land Escape
There will be a big thanksgiving party here in the countryside, but that will be held tomorrow and as a visitor there, Jack came early so he can venture around the nearby forest and see its autumn beauty. But as he traverses the land though, he noticed something concerning, he seems to be lost and he initially ignored it, quite a big mistake and eventually it caught-up to him.
Jack is now absolutely lost there and he couldn't find his way out any longer! This is not good for him, but he needs to focus now and not allow this to get to him, for surely if he lets this be then he might spend the night there for the sun is already starting to set. Escape players, want to help Jack here escape the place while there is still time?
Rural Thanksgiving Autumn Land Escape is the newest point-and-click wilderness escape game created by WoW Escape.
Other games by -
Walkthrough video for Rural Thanksgiving Autumn Land Escape