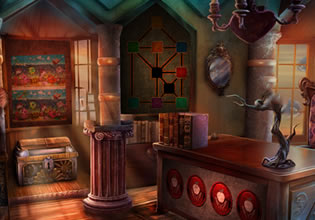 Running Boy Escape
The running boy who is a champion in track and field is very distinct in looks, for his long yellow hair really makes him stand-out from the rest of the children, he is also very smart which makes his distinctiveness even more apparent. But it seems not everyone likes him though, for that day you found him trapped inside some house there and he is struggling to get free!
You asked him then what happened, he wouldn't answer but all he said was he needs help. Okay then, maybe he'll answer when he gets out of there. Escape players, you are now in the situation here and you must help for that kid is in trouble there. Will you be able to find items that can pry the door open?
Running Boy Escape is the newest point-and-click rescue escape game created by Games 4 King.
Other games by -
Walkthrough video for Running Boy Escape