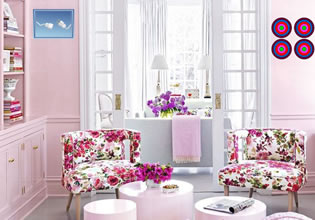 Rose Wine House Escape
Cathy is trying to pick the perfect house for her in this luxurious neighborhood, she had been from house to house there but she seems to be having some trouble taking her pick. Eventually she ended-up in this house which was called the rose wine. It definitely is indeed like a rose wine, for there are rose decorations there and for Cathy's eyes, this one seems to fit her liking. But as she was about to pick the place though, some mysterious thing happened and now it's a problem.
Cathy could not get out of the house anymore and she fears that she might have done something which made this happen! She couldn't have possibly, but she is going to need help to escape there and she wishes not to break anything in the process. Escape players, would you like to help Cathy here so she can escape the house? And then probably ask what happened too?
Rose Wine House Escape is the newest point-and-click indoor escape game from WoW Escape.
Other games by -
Walkthrough video for Rose Wine House Escape