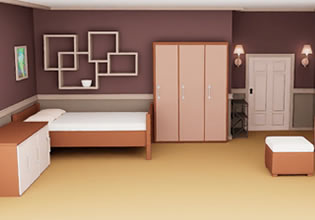 Room Escape – Episode 5
Oliver escaped easily! That's on him and also your help escape players. But after he was over though, he was told that he can go again and the place will have an extra difficulty increased on it just for him. That got Oliver absolutely ecstatic for he really would like to go again, now he has a chance to do that.
Escape players, this small difficulty increase could be a tiny one or a massive change, that's why you need to join Oliver on this retry of his for he might get stuck in the middle this time. Would you like to aid Oliver on this then?
Room Escape – Episode 5 is the newest point-and-click indoor escape game from Games 4 King. This game is a continuation of the previous one as its sequel, and is a part of the first game as the start of the series.
Other games by -
Walkthrough video for Room Escape – Episode 5