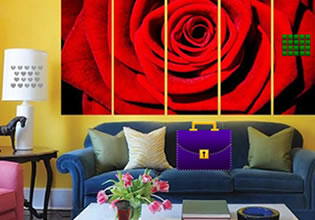 Romantic Rose Room Escape
This escape house here is always festive, now it adheres with Valentine's day and the rooms there have been decorated with roses. Now people can go in it to try its challenges for it is built for that purpose. The current challenger is Wilson and he is very much ready with what he is going to face there.
Escape players, imagine you are Wilson here, will you be able to get through the rooms there of the escape house and get out no sweat? Make use of everything you can find in there, maybe the roses there can provide you with something important that would ensure your escape.
Romantic Rose Room Escape is the newest point-and-click indoor escape game from WoW Escape.
Other games by -
Walkthrough video for Romantic Rose Room Escape