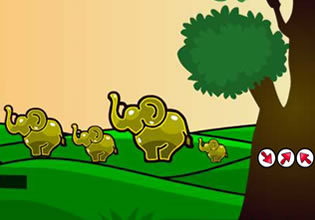 Rock Land Escape
The rock land of course is filled with rocks really big and really small, but even so there are greens there and the place is still very much lush. That day, Andres was around the area for he is heading to the forest which is just ahead of it, but it seems he had taken a wrong path there and now he is lost!
Andres didn't want to get lost there, but for some reason he is kind of expecting this, that's why he is a little prepared. Escape players, Andres is still going to need some help here even when he is slightly prepped for this, will you be able to guide him back out of the area so he can start-over and select the right path this time?
Rock Land Escape is a new point-and-click wilderness escape game developed by Games 2 Live.
Other games by -
Walkthrough video for Rock Land Escape