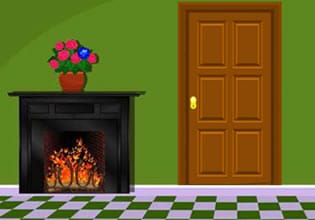 Riddle Doors Escape
The rooms in this escape house in the neighborhood is just a normal place overall, like every other house near it, but people is suppose to escape from it quickly though, for some prize is at risk here and the fastest to escape from the place wins it! But that being said the house will not be easy to break out from. As a new challenger, Vernon is ready to win that prize and with it take the challenge as well. He just hopes though that his skills will be enough for this for that is the key to win here and win quickly.
Escape players, Vernon is ready for this now whatever it will give, but will you be as well? Come and try the escape here then and be ready on every rooms, for each locked door there will have its unique puzzle. Find items around the place hidden or not and make use of them to open locks especially on those doors.
Check this escape adventure here everyone, see if you can get this one done as well. Riddle Doors Escape is the newest point and click indoor escape game created by 8b Games and Games 2 Mad.