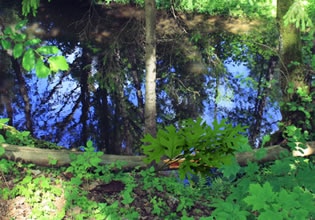 Return To Alsunga Forest
The Alsunga forest is peaceful and is home to various animals and plants, but the place has its weird quirks though for actually it has an enchanted side! And as a person who lives close by it which is at the village, Megan knows of it for well the animals can talk to her there!
That day, Megan was there again for she was out to collect mushrooms, but in the middle of her task though a bear came near her, it said then that it needs help in finding honey for right-now it needs it. Megan then asked what kind of honey and as she expected, this honey it was trying to search for was not natural. Escape players, the bear that came to Megan was on the search for magical honeycombs which of course contains honey, but those things are not easy to find though thanks to its magical nature and this creature needs 15 of such! Okay, looks like she has a task here and because she was the only one who can talk to the animals there mysteriously, she'll help. Come and help Megan here as well for this place has its dangers and it is always advised to travel in pairs or more than that in any wilderness.
Return To Alsunga Forest is an edition of old forest adventure/escape game created by Ainars for Escape Fan. Explore Alsunga Forest location and find 15 honeycombs for the bear to escape!
Other games by -
Walkthrough video for Return To Alsunga Forest