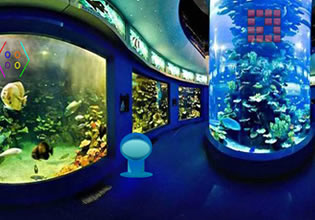 Research To The Whale Bone
Daemon the scientist have now arrived in this ocean park where a lot of sea-life lives. Daemon has come for they have something very special for him to study. It's whale bones and it's like treasure to them, the park's professionals have done their very best to try and assemble them and they seem to have done a pretty good job. Now Daemon is here, he can study it and give his findings then, as long as the staff finds those bones in the various rooms first, for the place here is vast and there are a lot of moving parts.
As a staff there in the aquarium, you must guide Daemon here to the bones wherever could those be, but the other staff are already on it though and information are being passed. Escape players, you need to do your part still so that Daemon can get to what he came for there. Will you be able to accomplish this task?
Research To The Whale Bone is another new point-and-click item retrieval escape game made by WoW Escape.
Other games by -
Walkthrough video for Research To The Whale Bone