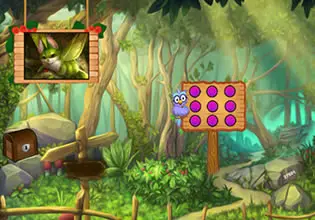 Rescue The Wolverine
Jameson is out of his home that day for he has some stuff to do the in the forest nearby and it's going to be for his survival. Jameson must check his cages out in the wilderness to see if he caught something good, well as he checked his first trap he saw that he did! But it wasn't a creature meant for consumption though, he is going to need to find his key then to open that cage and free it.
Jameson caught a wolverine! A native creature but it's one that he doesn't want. Escape players, want to help Jameson here get his keys so he can set his trap again for a better catch? Make sure that wolverine gets back to the forest safely.
Rescue The Wolverine is the newest point-and-click animal escape game from 8B Games and Games 2 Mad.
Other games by -
Walkthrough video for Rescue The Wolverine