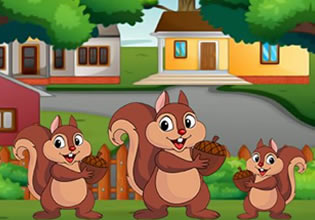 Rescue The Unicorn 1
Veronica went-out of her house for she would like to do her morning stretch and begin a new day, for yesterday she had been to magic land which was a secret place and it was tiring. But as she is in front of her home though, she caught a glimpse of something familiar, it was one of the unicorns from magic land and this one was inside a cage!
Veronica knows very well that creatures from the magical realm should not be here, but why was this one here and why was it in a cage? Did this one follow her home? This creature's presence here is not good, she must bring this back to magic land before it becomes an attraction there. Escape players, Veronica needs to get it out of that cage first, will you help her then so that can be done?
Rescue The Unicorn 1 is the newest point-and-click creature escape game from 8b Games and Games 2 Mad.
Other games by -
Walkthrough video for Rescue The Unicorn 1