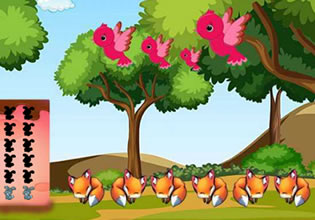 Rescue The Reticulated Giraffe
It's time to release this new giraffe in the land for this is its new home. Hugo knows this little one will love this place, for this is a sanctuary for such animals and the others are already thriving there. But before he can release though, he needs to find his key to its enclosure first for that thing is still in there.
Escape players, looks like this is going to be a problem for Hugo, that's because he can't find the key and he now needs help with that. Will you be able to help Hugo here then so that this little giraffe which was kind of unique can be released?
Rescue The Reticulated Giraffe is a new point-and-click outdoors animal escape game developed by Games 2 Live.
Other games by -
Walkthrough video for Rescue The Reticulated Giraffe