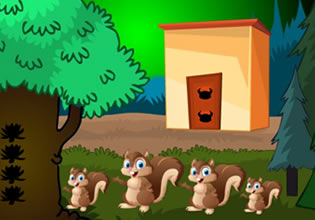 Rescue The Red Bird
Rommel went out of his house just to take the breeze of dusk from the forest. As he did, he thought about going to his bird cage which was perched on a tree just to check it for he is seeing something moving in there. The cage isn't being used and just hangs there, but when he checked he saw a red bird in it and immediately he acted on it!
This red bird is definitely one of the rares in the forest, so okay he must release it so it can go home. He must do this quickly now for there is still light and this bird can still see, for when the sun sets then it won't be able to do so. Escape players, would you like to help Rommel here in freeing this bird so it can return to the forest soon?
Rescue The Red Bird is a new point-and-click animal escape game developed by Games 2 Live.
Other games by -
Walkthrough video for Rescue The Red Bird