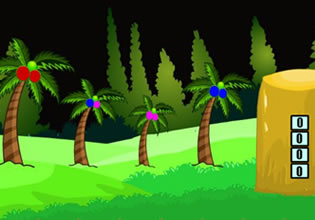 Rescue The Rabbit 1
Eugene was out and about in the village checking for everything before he goes to sleep, he does this every night and through the years of doing it, only a few different things comes up to him. And that evening it was one of those nights.
Eugene found a cage and inside it was a rabbit! Normally he wouldn't bother with something like this, but rabbit season is not yet at hand and the land needs to replenish. So he'll free this one and just set this trap again. Escape players, would you like to help Eugene on this so that he can continue with his rounds then?
Rescue The Rabbit 1 is the newest point-and-click animal escape game from Games 2 Live.
Other games by -
Walkthrough video for Rescue The Rabbit 1