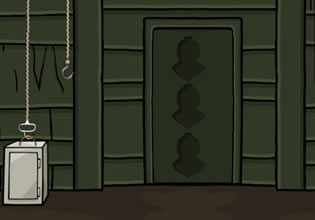 Rescue The Prince From Mystery Fort
Lombard finally found the missing prince and now, he needs to get him out where he is. The prince is in this mysterious and old fort which of course Lombard has no idea of. There is a likely chance the prince here have been captured and that's why Lombard needs to be very careful in this rescue. As he attempted it though, he caught wind that the place was somewhat playing tricks on him, it wants him to find things in there just to solve some other things. Well he doesn't have a choice really, for if it is to rescue the prince then he must.
Escape players, looks like Lombard will have some difficulty in freeing the prince here, that's why he'll need some help. Would you like to assist Lombard here on this important and difficult rescue for the king's son?
Rescue The Prince From Mystery Fort is another new point-and-click rescue escape game made by Games 2 Jolly.
Other games by -
Walkthrough video for Rescue The Prince From Mystery Fort