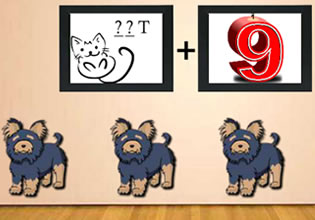 Rescue The Poodle Dog Rosie
You went to your friend Anna's house for she is currently having a problem at her home, and so you did and as you got there, Anna told you that she couldn't find her poodle Rosie. That's a bit weird for you, for dogs are rather noisy wherever they go, so this might mean that her poodle could have escaped her house!
Anna didn't want to accept that idea though, for she knows if her dog escaped and there is really no sign that it did that, so you both kept on looking for it in the rooms of the place. Escape players, you will now be in the shoes of Anna's friend here, will you be able to help in finding that poodle wherever it is now?
Rescue The Poodle Dog Rosie is the newest point-and-click indoor animal escape game created by 8B Games.
Other games by -
Walkthrough video for Rescue The Poodle Dog Rosie