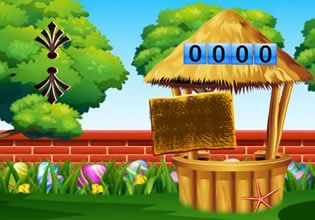 Rescue The Pirate Parrot
A message needs to be relayed and because the fastest birds are currently on air, there are no other birds there that can do this next job but the last one, which was his pirate parrot. Niel is stationed in this small cabin settlement in the wilderness and he is kind of like the way-point there for travelers and also the keeper of messages. He mainly has falcons which can send messages to other communities and quickly, but all of them have been sent though and he really need to send a message to this last community now, so there is no other choice but to send his loyal friend pirate parrot.
Currently, pirate is inside his cage and that thing needs a key. Now where could it be? Escape players, Niel seems to have come across a problem here, for he can't find the key to his cage, that means he can't free the parrot and this is now taking some time. Will you help him then so he can give his red friend the urgent job?
Rescue The Pirate Parrot is a brand new point-and-click animal escape game released by 8b Games and Games 2 Mad.
Other games by -
Walkthrough video for Rescue The Pirate Parrot