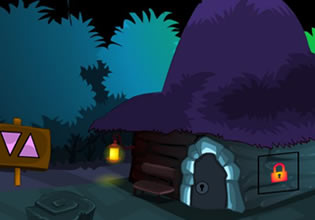 Rescue The Pink Bird
Franz kept hearing this strange sound coming from the forest, his concern then was his cage which he set there and that's why he proceeded into the place just to check. As he arrives in this area where his cage was, he saw that there was a bird in it and it was pink in color! Franz immediately knew this bird was something else, for he never saw such a thing in this place, and he had been living there half his life.
Escape players, Franz needs to free this bird, but not before he shows it to some neighbors though so will you help him get the bird out so he can move it to another cage which was portable?
Rescue The Pink Bird is a new point-and-click animal escape game developed by Games 2 Live.
Other games by -
Walkthrough video for Rescue The Pink Bird