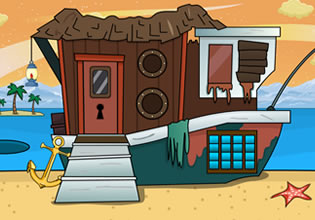 Rescue The Petrified Kid
This coastal village here is old and everybody knows everybody there, that's why Zack had been called that day for as this village's local hero, they needed his help.
There is this bridge going to the beach and at the moment there is a kid in the middle of it there. But she is not just there though, she is trapped in some really tough net and some of the people are already trying to help her! But they could not for either their attempts are not working or they lack tools to help this kid which fortunately, Zack might have. Escape players, Zack got the situation now and he is ready to help, but he needs a little assistance to find a few of his things though so will you help him?
Rescue The Petrified Kid is another new point-and-click rescue escape game made by Games 2 Jolly.
Other games by -
Walkthrough video for Rescue The Petrified Kid