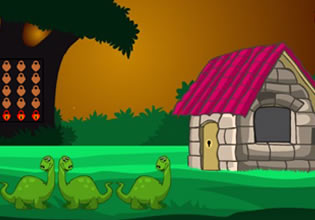 Rescue The Owl 1
Elsa fell asleep and when she woke-up it was already night, it was then she remembered that she had left her owl in its cage in the forest and it was still there up to this moment! Elsa quickly came and as she arrived, she found her owl with a real nasty look in its face, it is definitely angry with her. Well, she can only make-up with that by bringing it back home, that's if she can find the key to that cage first.
Escape players, would you like to help Elsa here find this key to the cage so she can free her owl and take it back home? Careful now, for it's dark currently and the forest is dangerous when that time comes.
Rescue The Owl 1 is the newest point-and-click animal escape game from Games 2 Live.
Other games by -
Walkthrough video for Rescue The Owl 1