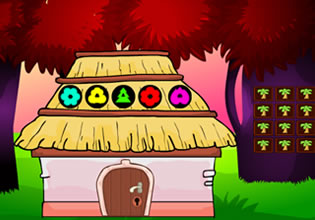 Rescue The Old Bear
Gary was in the forest again to check his traps which was scattered across the land, it was a normal day when suddenly, he found a creature which was in his biggest cage and he really jumped when he saw it!
What Gary seems to have captured was a moon bear, if it is then this type of bear is gentle and slow. It's truly funny that he jumped because of this gentle animal, at least nobody saw. Gary didn't really expect to capture something in his biggest cage here, that's why he didn't bring the keys to it. He should have, now he needs to return home just to get it. Escape players, Gary still has a lot of chores to do here that day, that's why he needs to get this done now. Want to help Gary here then so that this can be done quickly and so the gentle bear can return home?
Rescue The Old Bear is the newest point-and-click wilderness animal escape game created by 8B Games and Games 2 Mad.
Other games by -
Walkthrough video for Rescue The Old Bear