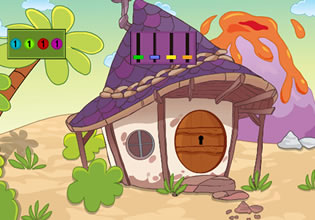 Rescue The Okapi
Anton went-out of his house that morning to check his cage outside for today's catch. He did catch something, he just wished it was a wild boar but unfortunately, it wasn't.
Anton captured an okapi, it's a horned deer creature endemic in this place and it's quite majestic to look at. Sadly there are very little of them here, but Anton was quite happy that he caught one, that means there are still some here near where he lives. Escape players, Anton is going to need his key now so he can free this creature back into the wild, will you help him find that thing so that his cage can also be free to catch a more viable animal?
Rescue The Okapi is the newest point-and-click animal escape game created by Games 2 Jolly.
Other games by -
Walkthrough video for Rescue The Okapi